Save Time, Money & Effort
If your business is printing, processing, and mailing monthly statements and invoices, you may be missing an opportunity to save money, save time, and better utilize your staff. Because we only specialize in printing, processing and mailing documents, we can charge you less to print, process, and mail your statements and invoices than what it costs for you to do it yourself (while still coming out ahead).
Learn about our services
Request A Quote
Learn More About Towne Mailer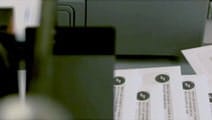 Check out our facility, meet our proud owner Michael Stronberg, and see how we have perfected the process of printing, processing, and mailing statements and invoices in 24 hours or less, guaranteed.
Watch our overview video